According a report by the National Bureau of Economic Research, air quality has fallen significantly between 2016 and 2018 with air pollution increasing by about 5.5%. What's especially concerning is the fact that about 9,700 lives were lost last year alone due to air pollution.
Researchers argue that increased drilling for fossil fuels, the use of natural gas, and high incidences of wildfires are among the reasons why air quality has dropped so much in the last few years. They also argue that the increased pollution triggered by the government's attack on the Clean Air Act played a role as well.
With these issues weighing on voters' minds, many presidential candidates are centering their campaigns on climate change and air quality. In an effort to help you better understand where the various contenders for the White House stand on the issue of air quality, we've researched and compiled the stances of the top 8 frontrunners (including President Trump) for the 2020 U.S presidential election.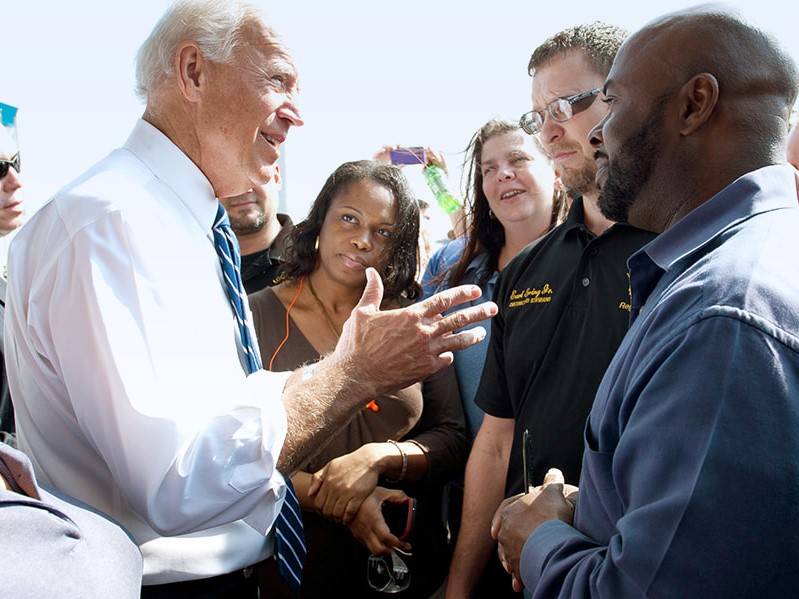 Early in June, Joe Biden unveiled a $1.7 trillion climate change plan that will focus on the 'clean energy revolution'. Speaking in a video about this proposal, Biden said, "I'll lead America and the world to confront the crisis (climate change) in front of us."
The former vice president believes that the solution to reducing air pollution lays in leveraging clean energy alternatives to fossil fuels. To achieve this, he has pledged to convert the US to a clean energy nation and reach net-zero emissions by 2050.
Biden also promises to recommit the US to the Paris Climate Agreement and fight notorious polluters. The standout line item on his budget is the $400 billion that he plans to allocate to climate research and clean energy infrastructure which he sees as critical to achieving a green-energy economy.
With the issue of campaign finance also a major subject of debate, Biden has signed the 'No Fossil Fuel Money Pledge' which prohibits him from accepting contributions from fossil fuel companies. He considers this to be an important step in combating air pollution linked to coal, oil, and gas.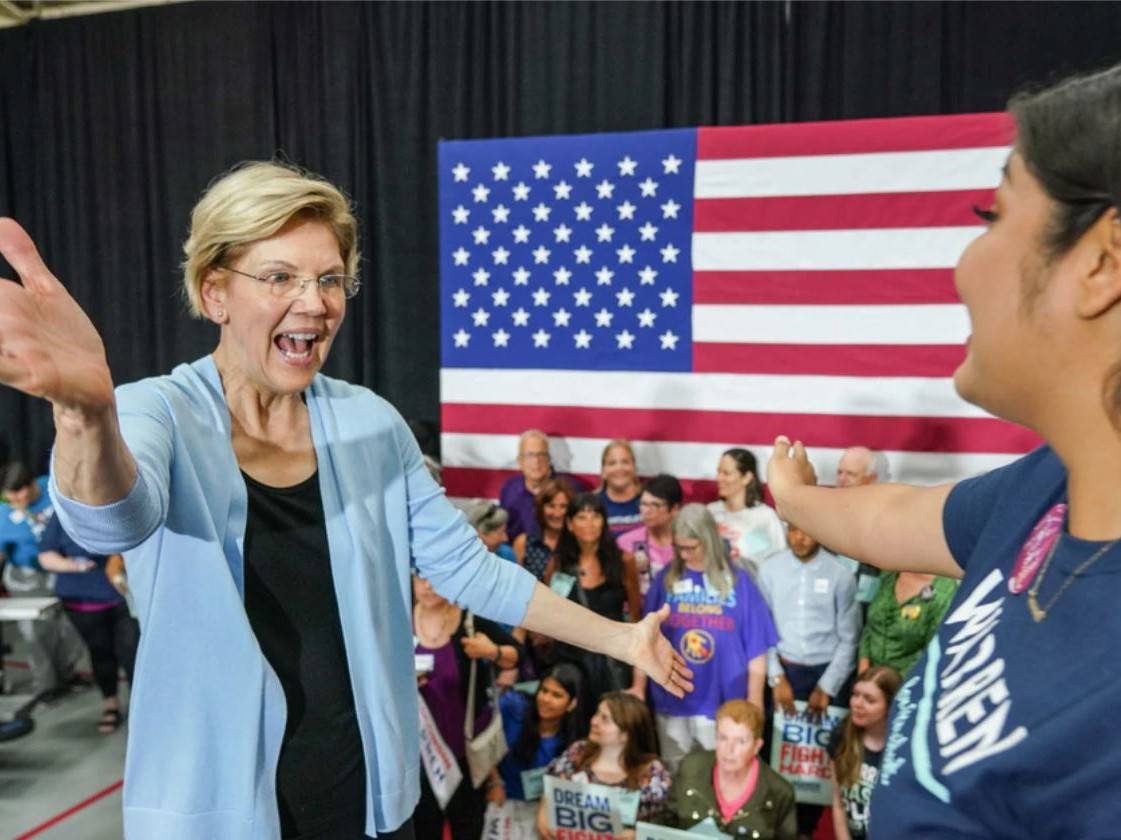 Like Biden, Senator Elizabeth Warren has also signed the 'No Fossil Fuel Money Pledge', but has taken the fight against fossil fuel companies a step further, blaming public land fossil fuel drilling for air pollution in America. "Fossil fuel extraction on public land is responsible for almost a quarter of greenhouse gas emissions", she said when unveiling her plan to ban such practices as part of her climate change plan in April. In addition to such prohibitions, Senator Warren also plans to direct $2 trillion towards investments in green research as part of her Green Manufacturing Plan.
While referring to the Trump administration, she expressed, "It's wrong to prioritize corporate profits over health and safety." In order to address the current issues facing air quality and pollution in the United States, her plan focuses on reinstating the Methane Emissions Rule and the Clean Water Rule.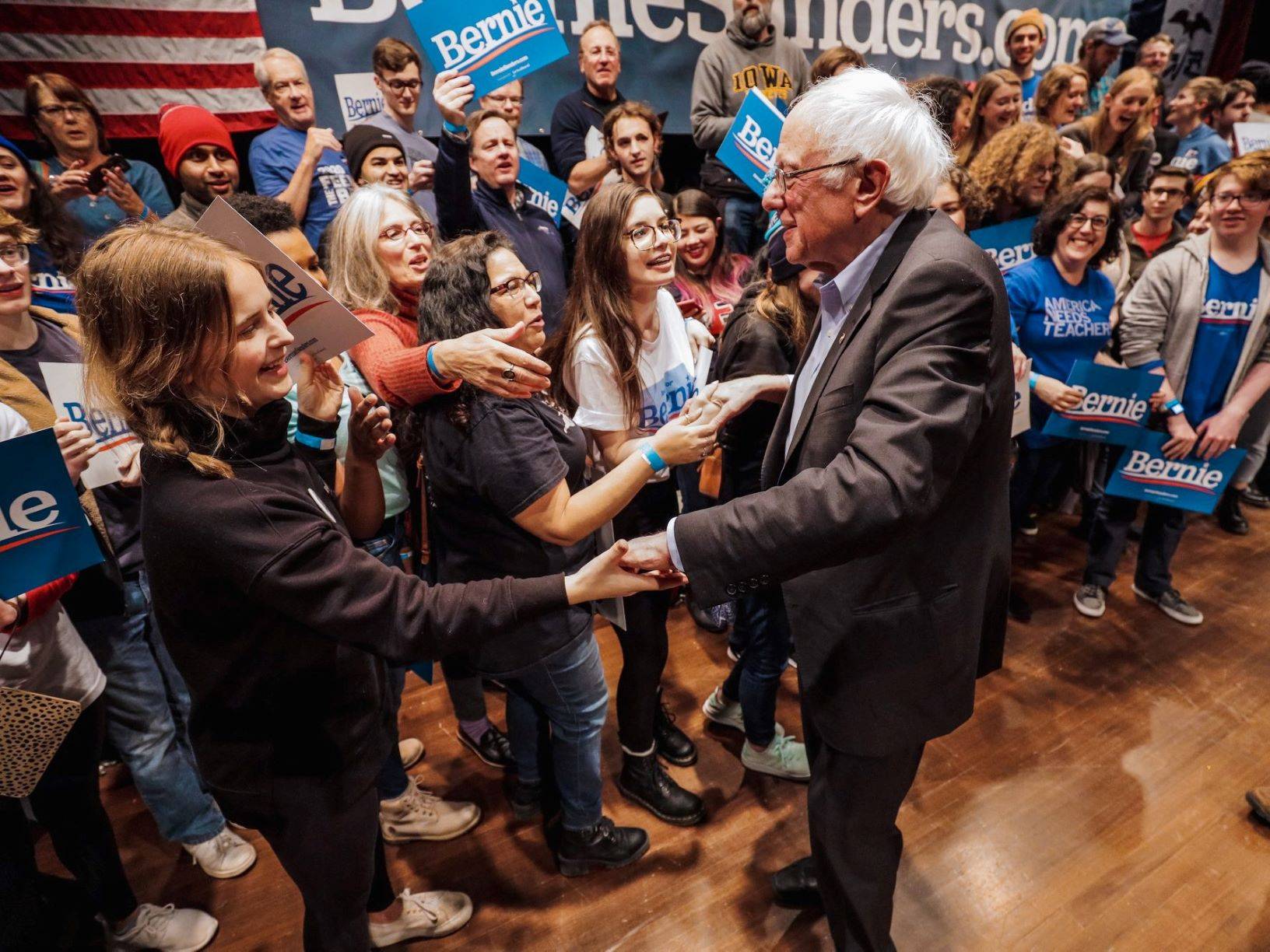 Senator Sander's green campaign strategy has been to "Combat Climate Change and Pass a Green New Deal." The Vermont senator argues that it's the only way we can have clean air in America and has proposed a master plan to achieve this goal. While speaking on ABC early in May, Sanders said this about climate change: "If we do not get our act together, the planet we are going to leave our kids will be unhealthy and uninhabitable."
His 'Green New Deal' plan, unveiled in August, focuses on converting 100% of America's energy usage to be renewably sourced, creating at least 20 million green jobs in the process. Additionally, Senator Sanders plans to address the greed in the fossil fuel industry, signing the 'No Fossil Fuel Money Pledge' and planning to allocate $200 billion to the Green Climate Project.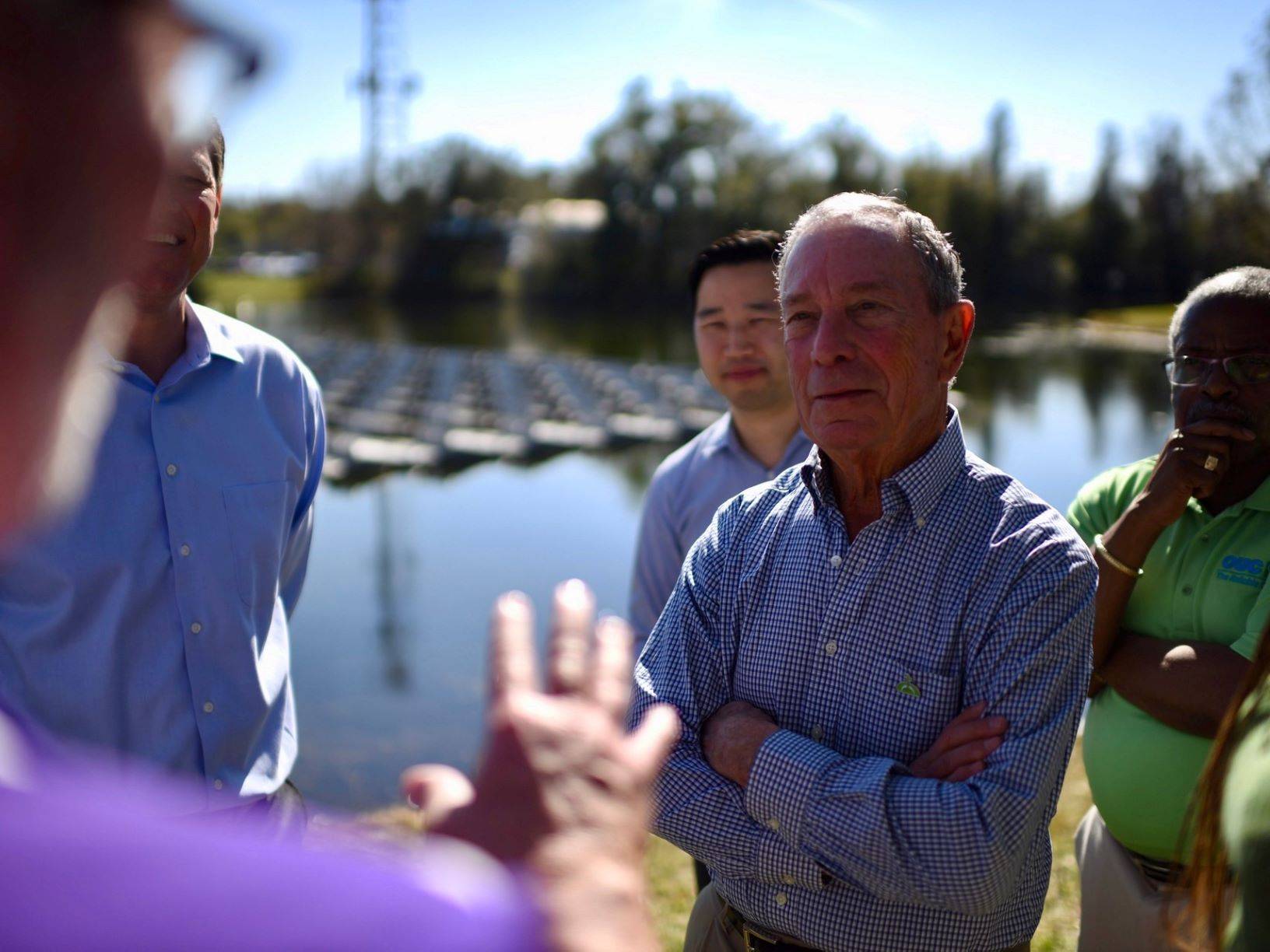 In the wake of New York's recovery from Hurricane Sandy, a disaster whose magnitude has been attributed to climate change, it's not surprising Bloomberg has a strong background on the issue. In fact, over the course of his administration, he was able to improve air quality and reduce the city's carbon footprint. In 2018, Bloomberg was appointed Special Envoy for Climate Action by the U.N. Secretary-General. He has also held the positions of U.N. Special Envoy on Cities and Climate Change and Chair of the Financial Stability Board Task Force on Climate-Related Financial Disclosures. Alongside Gov. Jerry Brown, Bloomberg also launched America's Pledge, gathering cities, states, and businesses dedicated to meeting the Paris Climate Agreement.
As a philanthropist, he has contributed hundreds of millions of dollars towards fighting climate change, including funding the Sierra Club's Beyond Coal campaign to close coal plants and replace them with renewable energy facilities. Going beyond addressing the immediate impacts of climate change, his plan includes supporting communities affected the most by pollution as well as those who will be hurt by the conversion to a clean-energy economy (namely coal miners). Bloomberg has signed the 'No Fossil Fuel Money Pledge', pledged to convert the US to a net-zero emissions economy by 2050, and is a strong proponent of the Paris Climate Agreement. However, he believes that the Green New Deal proposed by other Democrats is unrealistic and a non-starter with the current Senate.

Like most presidential frontrunners, Mayor Pete Buttigieg pledges a net-zero emissions economy by 2050 and has signed the 'No Fossil Fuel Money Pledge'. When announcing his climate plan in September, the mayor said, "My goal is to build a 100% clean energy society."
In his plan, Mayor Buttigieg has gone so far as to set specific timelines for each pollution-combatting goal. Among these targets, he plans to double clean energy generation in the country by 2025 and to contribute to a zero-emission electrical system by 2035. The mayor of South Bend also plans to support biofuels and compensate farmers for environmental conservation.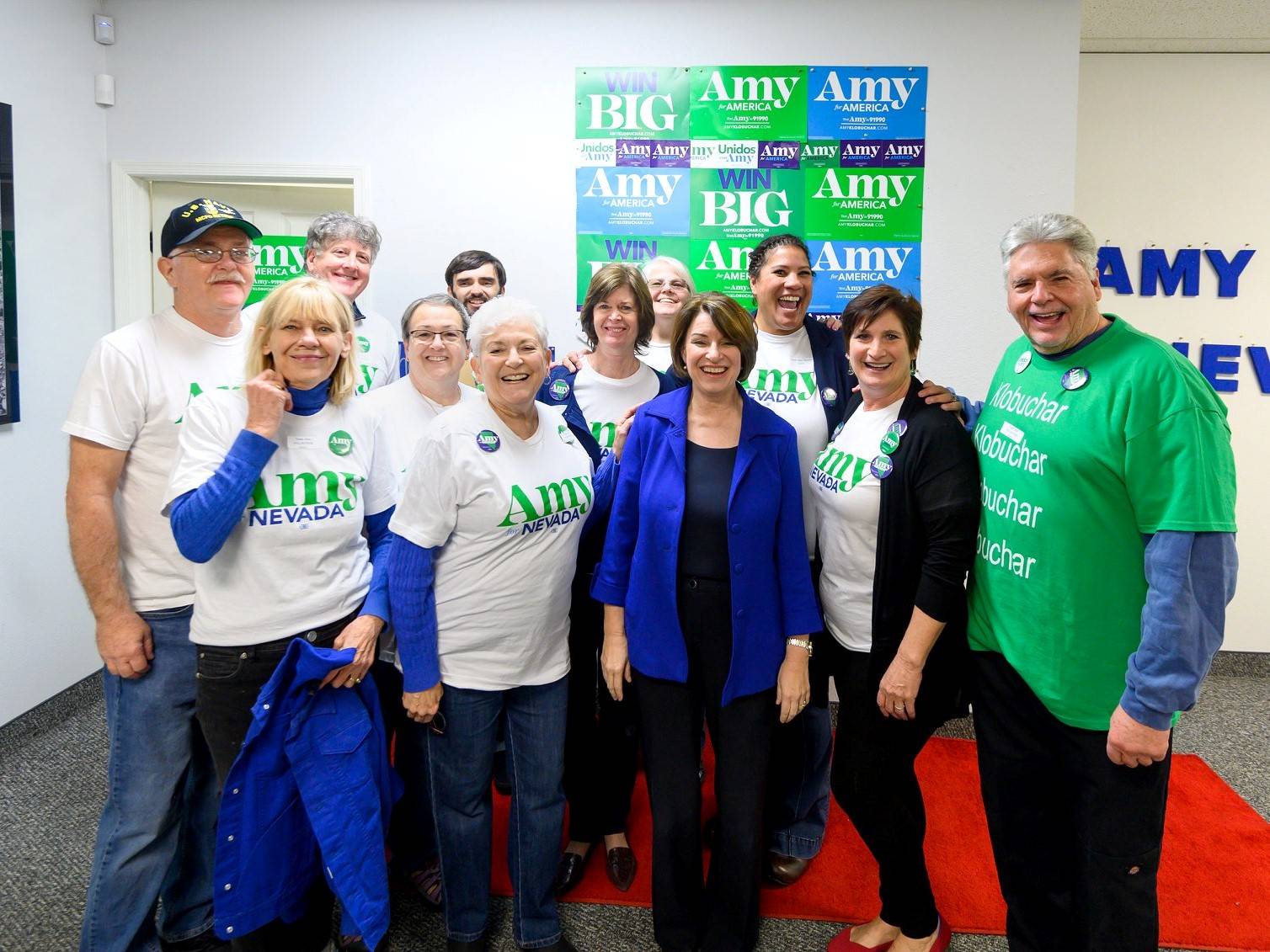 "I'm in favor of the Green New Deal simply because I see it as a framework to jumpstart a discussion," confessed the senator when speaking to Anderson Cooper on CNN. "But, I don't see it as something we can use to reduce air pollution," she continued.
Instead, the Minnesota senator considers things like EPA rules, clean energy research, and end of fossil fuel tax subsidies to be integral for improving air quality in America. In the climate plan she unveiled in September, Senator Klobuchar also proposed carbon pricing, a ban on fossil fuel permits, and tax subsidies for electric car purchases.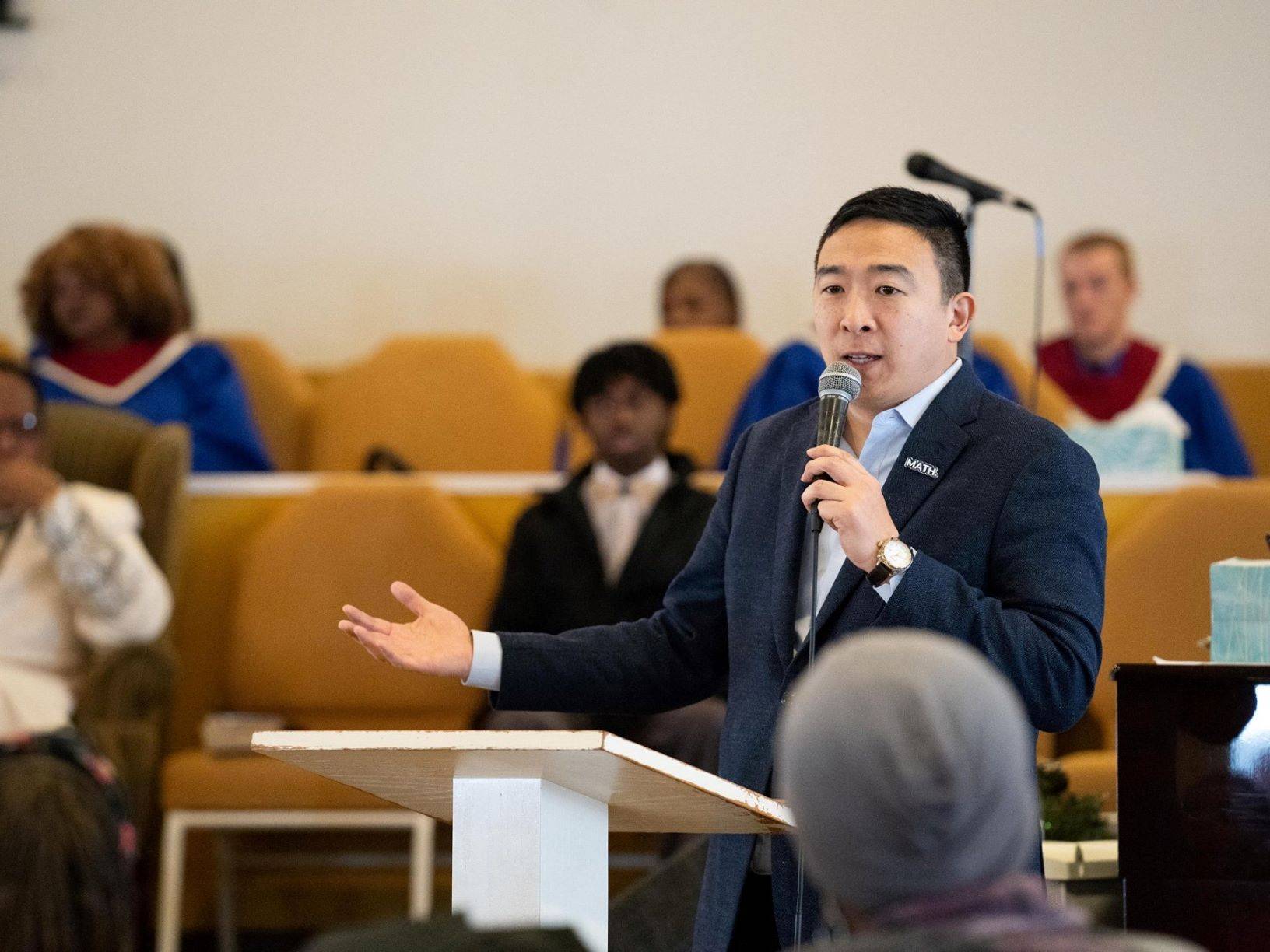 Lacking the political pedigree of his peers, U.S entrepreneur Andrew Yang has made his way into the presidential debate through his philanthropic spirit and entrepreneurial exploits. When asked by a group of students if he will focus his campaign on climate change, the entrepreneur-turned-politician was quick to say, "100% yes." He went on to explain that, "Climate change is a threat to our life."
As expected, in August, Mr. Yang unveiled his climate plan, which will focus on building a renewable-energy-driven economy. He has pledged to jumpstart a plan for a fully green economy that will be fully realized by 2049. To accomplish this, Yang plans to abolish fossil fuel subsidies and new leases for fossil fuel drilling on public lands.
The entrepreneur also plans to convene a geoengineering global summit and allocate $800 million to geoengineering research. Like many other front runners, Yang has signed the 'No Fossil Fuel Money Pledge'.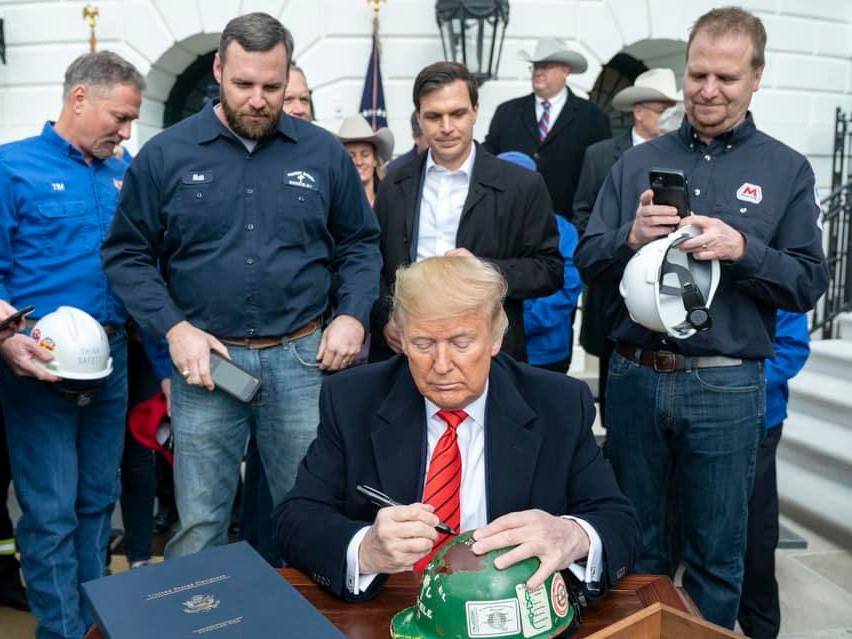 In line with most presidents before him, President Donald Trump is running for a second term. Unlike other front runners, President Trump has not yet unveiled a climate plan. While addressing the Washington Post, Trump has been quoted as saying, "We're not necessarily believers (in climate change)…Our water and air are at a record clean." Whether this is true or not is up to debate.
The president is also a strong supporter of America's coal industry. While he has made claims about using "clean coal", his vision has yet to come to fruition. He has also made it a point to lament the restrictions of the Paris Climate Agreement and filed paperwork to formally withdraw the US from the accord focused on combatting the sources and effects of climate change. In terms of domestic air quality regulation, agencies under the Trump administration, such as the EPA (headed by a former coal lobbyist), have taken measures to reduce restrictions on environmental degradation, prevent states from enacting their own emissions standards, and impeded the use of health studies in enacting new clean air and water rules.
With air quality and pollution such hot topics this election season, it will ultimately be up to voters to decide who they believe will preserve their health and lead the US towards a more prosperous future.